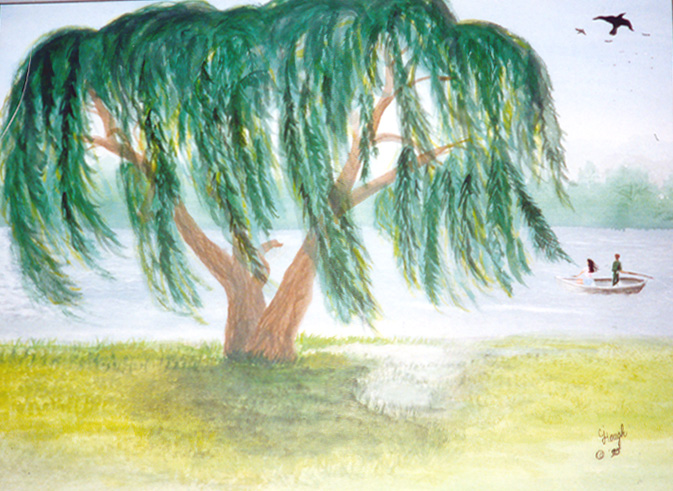 River Sentinel.
Signed original. Acrylic with watercolor.
18X24 inch, 130# watercolor paper.
This location is frequented by boaters and fishermen along the Missouri River north of Omaha, Nebraska. The willow tree that inspired me is now gone.
Original painting only -- $50.00 postage pd.
Painting double-matted with dark green/light gray --$75.00 postage pd.